IsDB‐TWAS Postdoctoral Fellowship Programme for Skills Building in Sustainability Science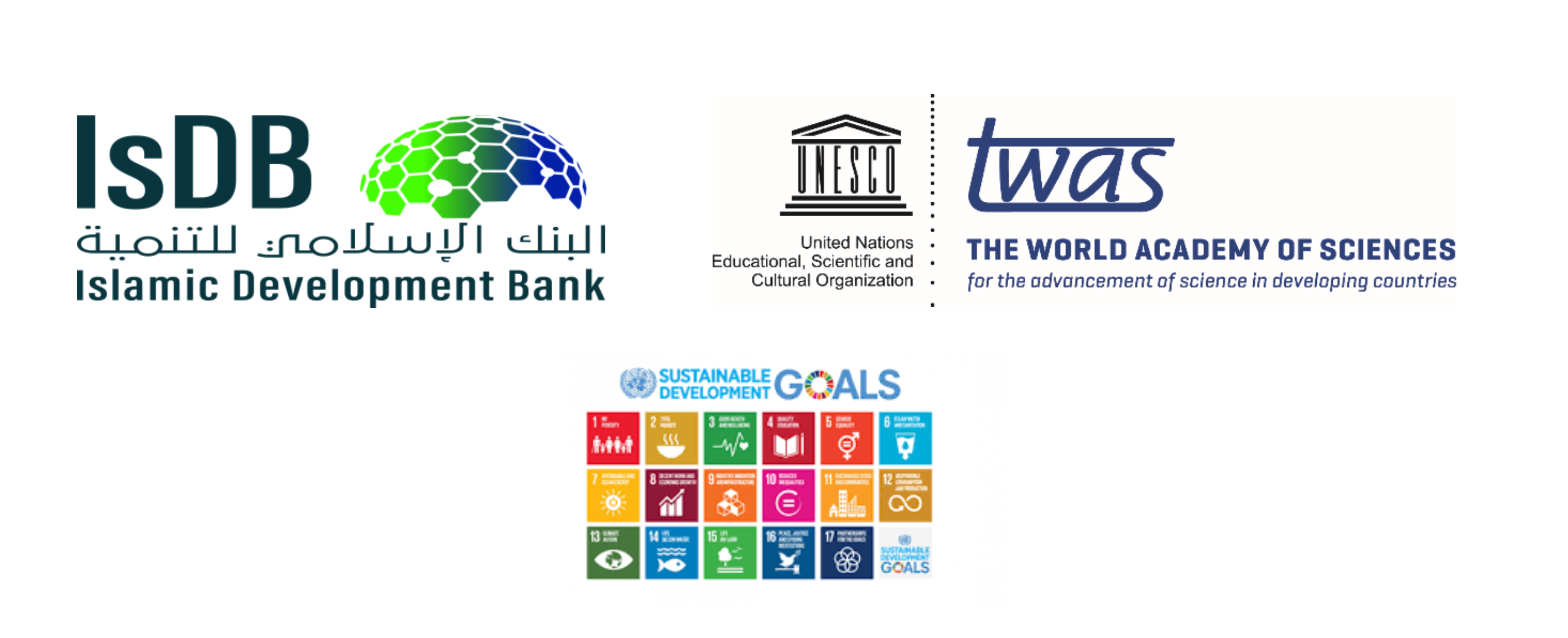 The Postdoctoral Fellowship Programme is focused on Sustainability Science, and based on the 17 global Goals for Sustainable Development (SDGs).
The programme targets promising young researchers from 21 IsDB Least Developed Member Countries (LDMCs)* to provide them with research training in key areas relevant to Sustainability Science.
The awarded scientist will be provided with a monthly allowance on the basis of the cost of living in the host country to cover expenses such as accommodation, food and health insurance.

The Fellowship award will offer an allowance for laboratory bench costs as a contribution towards laboratory expenses necessary for the awardee's research.

The Fellowship award will also cover the cost of a round‐trip air ticket up to USD 1,000.

Deadlines has closed. Thanks to all those that applied.
Fellowship focus areas: Sustainable Agriculture, Education, Education for Sustainable Development, Climate Change, Energy, Sustainable Cities, Responsible Growth, Waste Management, Population Growth, Green Chemistry, Biodiversity, Plastic pollution and Micro- plastics, Water and Hygiene
*Eligible countries (LDMCs): Afghanistan, Bangladesh, Benin, Burkina Faso, Chad, Comoros, Djibouti, Gambia, Guinea, Guinea‐Bissau, Mali, Mauritania, Mozambique, Niger, Senegal, Sierra Leone, Somalia, Sudan, Togo, Uganda and Yemen.