Team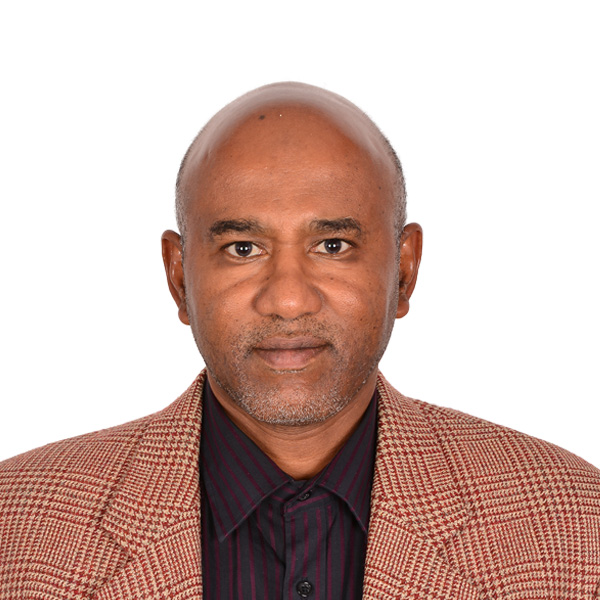 Regional Head, Regional Hub Rabat

Elwalid A. Hamour

Elwalid Hamour Heads the Islamic Development Bank (IsDB) Regional Hub of Rabat covering the five Member Countries of the Maghreb Region viz, Algeria, Mauritania, Morocco, Libya and Tunisia. In this capacity, Mr. Hamour is overseeing the IsDB portfolio in the Maghreb region of 116 active projects and a total funding of over USD 6.3 billion. 

Mr. Hamour joined the Bank in 2001 as a member of the operations and country relationship teams of the Bank.  During this period, he had the opportunity to serve numerous Member countries including the Gambia, Sierra Leone, Bangladesh, Suriname, Indonesia and Iran. Before joining the Regional Hub of Rabat, Br. Hamour was the Regional Manager of the Central Asia and Europe of the formerly Country Department of the Country Program Complex covering eight-member countries including Albania, Azerbaijan and Turkey and the five Central Asian Countries viz; the Kyrgyz Republic, Uzbekistan, Tajikistan, Turkmenistan and Kazakhstan. In that capacity Mr. Hamour responsible for the preparation and launching of the IsDB flagship Regional Program for Central Asia (SPCA). Early in his career within the IsDB, Mr. Hamour was also responsible for the design and implementation of the IsDB response to the 2004 Tsunami in South East Asia, the IsDB Tsunami Program of over USD 500 million. 

Before joining the Bank, Mr. Hamour worked with as Head of Economic Research Section of the Statistical Economic and Social Research and Training Centre (SESRIC) of the OIC in Ankara, Turkey. Earlier in his career Mr. Hamour worked as an economist with a public sector company and the Government.

Mr. Hamour holds a master's degree (MA Econ) in economics and an advanced diploma on Economic Development from the University of Manchester, England and a bachelor's degree with honors, in economics from the University of Khartoum, Sudan. He has been a Member of the Chartered Institute of Transport and Logistics (MCIT), of the UK.

As Head of the Regional Hub of Rabat, Mr. Hamour has been actively involved in inter-regional and cross-border initiatives, programs and activities with neighboring sub regions in MENA and Africa such as the "The African Alliance for Vocational Training and the numerous Reverse Linkage program between the host country of the Hub, Morocco and the IsDB Member Countries in Africa and beyond. 
Regional Hub of Rabat
Secretary
Mme. Naima Fahi
Secretary
Mme. Najat Abqari
Head of administration
Mme. Nawal Saadi
Outsourcing staff
Mme. Rachida Azzam
Country Manager
Mr Ezzedine Garaye Ahmed Youra
Disbursement officer
Mr. Abdallah Ouazragh
PMS
Mr. Abdelfattah Ouadrhiri
PMS
Mr. Abderrahmane El Medkouri
ITFC staff
Mr. Amir Tissaoui
Hub manager, RHR
Mr. Elwalid Hamour
Country Manager
Mr. Ezzedine Garaye Ahmed Youra
OTL (Transport)
Mr. Hachemi Briki
Country Manager ICIEC
Mr. Ismail Filali Allach
Disbursement officer
Mr. Khalid Bellamy
Facility Management Officer
Mr. Mehdi Sebbar
ICD Senior Associate
Mr. Mohamed Berrada
Accountant
Mr. Mohamed Sadqi
OTL (Education)
Mr. Mohammed Abderrahmane Beddi
Lead Legal Counsel
Mr. Mouhamadou Madana Kane
PMS
Mr. Moulay Cherif Alaoui
OTL (Water)
Mr. Mourad Ali Choyekh
SENIOR INVESTMENT SPECIALIST, INV / Investments Department
Mr. Murat Kutluksaman
PMS
Mr. Noreddine Citroen
OTL (Energy)
Mr. Noureddine Mabrouk
Regional economist
Mr. Said Mourabit
Electronic Archivist
Mr. Sidi Mohammed Maataoui
Regional Head, North Africa and Europe / ITFC
Mr. Walid Ben Hamouda
IT Consultant
Soufiane Bouha