Communities Outreach Programme
Establishment of the Communities Outreach Programme
The Islamic Development Bank Board of Governors at its Third Annual Meeting passed a resolution No. BG/14/99 dated 16/4/1399H to provide assistance aimed to improve the well-being and living conditions of Muslim Minority Communities in Non-Member Countries (NMCs) so that they can be productive citizens in their countries.  Subsequently, the Communities Outreach Programme (previously known as the Special Assistance Programme) was established in 1401H (1981) to pursue the objective. 
Over the years, the Communities Outreach Programme played a key role in promoting socio-economic development of Muslim minority Communities in a bid to contribute to inclusive development in their countries.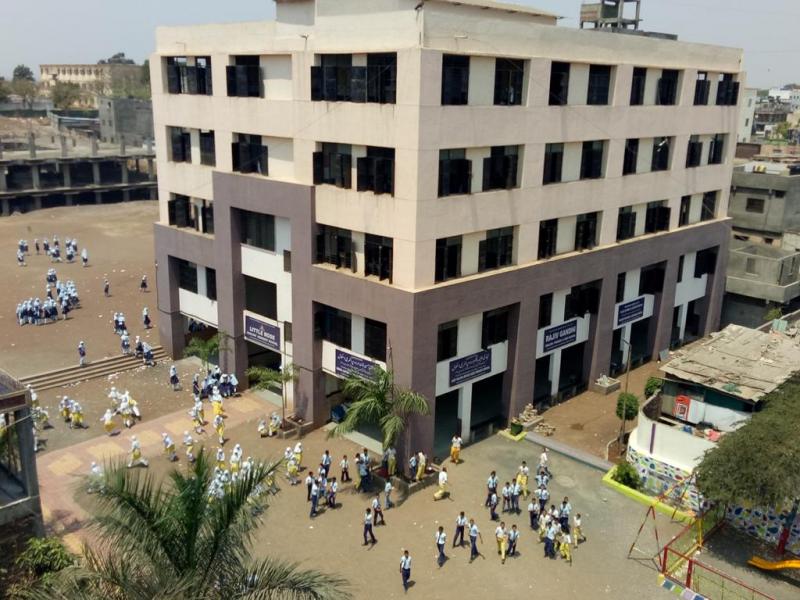 Programme objective
The objective of the Communities Outreach Programme is to contribute to the socio-economic development of the Muslim minority communities in non-member countries in a way that helps them to be productive citizens in their countries and pave the way for inclusive development.
Programme Scope
The scope of Communities Outreach Programme around the world can be summarized as follows:
Providing assistance to Muslim minority communities in non-member countries in the area of education and health, e.g. support to access and educational quality improvement of schools, vocational training centers and support to access and quality health services.
Providing Capacity Building in the area of entrepreneurship, women empowerment and support to youth development and refugees.
The Communities Outreach Programme is responsible for adequate quality assurance of the IsDB contribution to Muslim minority Communities in Non-Member Countries, regardless of the financial size and short life cycle of the project.  The Programme strives to ensure that relevant cross-cutting issues are taken into account. Its Funds are administrated in accordance with the IsDB laws and financial regulations.
The main functions of the Programme are to:
Serve as a focal point for special assistance for uplifting the Muslim communities in the non-member countries, and for relief and rehabilitation of communities affected by natural disasters in both member and non-member countries.
Develop a comprehensive information and knowledgebase on Muslim minority communities in non-member countries, including their population and location, their socio-economic conditions, issues and priority needs; undertake socio-economic studies, surveys and analyses as needed.
Prepare an effective strategy and framework of communities outreach programme to uplift the Muslim minority communities in the non-member countries; prepare operational plans and work programs in line with the assistance strategy and framework, in coordination with the Group Strategic Planning Department.
Identify and assess emergency assistance needs of Muslim communities in non-member countries affected by natural disasters (such as floods, droughts, earthquakes etc).
Ensure quality at entry of communities outreach projects through rigorous project identification and preparation process.
Manage communities outreach projects portfolio; undertake quality reviews and speedy clearance of documents, reports and contracts related to the implementation of the approved special assistance projects; review and clear disbursement requests; and resolve and procurement and other related issues as they rise.
Supervise communities outreach projects with regular missions to identify any issues and problems; prepare and effectively implement action plan to resolve them early stages.
Prepare project completion reports through involving key stakeholders, at the completion of each project; highlight problems and issues faced, actions taken and lessons learned.
Offer advisory services and technical guidance in special assistance related matters; carry out review of related documents; and participate in related internal and external meetings and events.
Collaborate with other departments and entities of the Bank including Regional Offices and field representatives.
Islamic Development Bank (IsDB)
Communities Outreach Programme
Unit 1, 8111 King Khalid Street, Al-Nuzlah al- Yamaniyah
District, Jeddah 22332-2444
Email: special@isdb.org
Phone: +966-12-6466738