Lives and Livelihoods Fund
As the largest development initiative of its kind in the Middle East, the Lives and Livelihoods Fund is a joint vision of the Islamic Development Bank (IsDB) with the Abu Dhabi Fund for Development (ADFD), the Bill and Melinda Gates Foundation (BMGF), the Islamic Solidarity Fund for Development (ISFD), the King Salman Humanitarian Aid and Relief Center (KSRelief), and the Qatar Fund for Development (QFFD), aimed at raising the poorest out of poverty in IsDB member countries.
By collaborating with leading developmental entities and governments, the fund's mission is to break down the barriers that prevent individuals, organisations, and governments in the lowest income countries from obtaining the resources that empower them to lift themselves out of poverty.
Since its inception in 2016, the fund is transforming the lives of thousands of people through 37 projects in the fields of healthcare, agriculture and basic infrastructure in 22 member countries.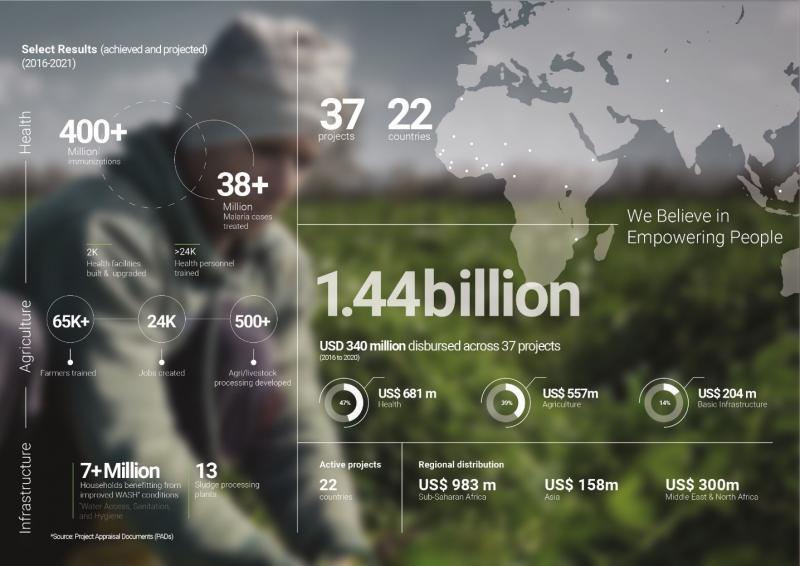 Contact
Know more about how the Lives and Livelihoods Fund creates positive impact by breaking down barriers and enabling real progress.