Financing model
The LLF provides access to affordable financing for social development projects. It does so by pooling grant resources from regional and international donors with market-based ordinary project financing to offer highly concessional funding that targets previously unreachable sub-sectors and project areas.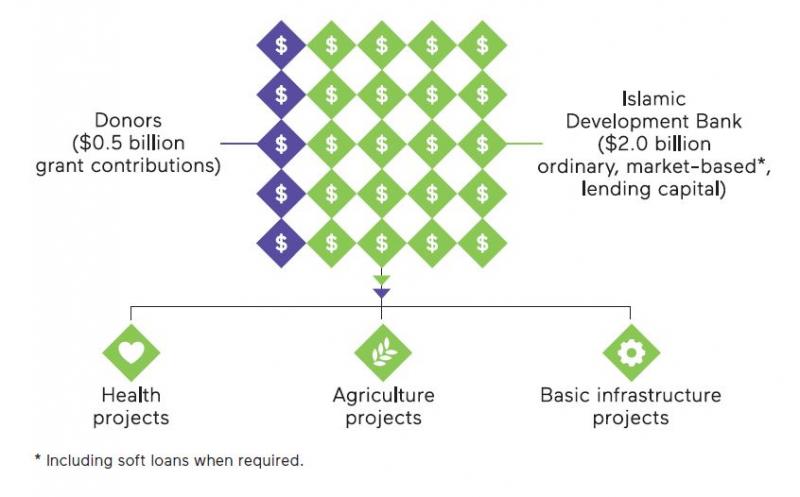 For projects in the least developed member countries (LDMCs), LLF offers ~35% grant portions and 65% IsDB OCR financing (indivisible). Since IMF rules allow lower-middle-income countries (LMICs) to borrow at market rates, the LLF offers packages of 10% grant portion and 90% IsDB ordinary financing, which makes offered financing considerable cheaper for the recipient countries.  
The blending results in substantially more funds, at concessional rates, made available for social development projects in geographies where they are most needed. The concessionality is leveraged to target key drivers of poverty in the beneficiary countries.
The Lives and Livelihoods Fund works within the framework of the IMF's debt sustainability policy, which takes into account a country's financial circumstances. The framework guides the borrowing of low-income countries in a way that matches their financing needs with their current and future ability to repay debts.
The LLF enables the IsDB to more than double its capacity to offer concessional financing in priority to the least developed member countries to finance high impact projects for lifting millions out of poverty.