Publications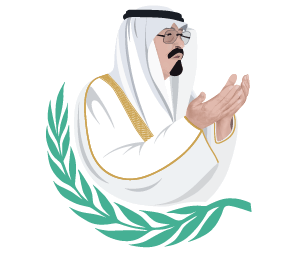 "The Custodian of Two Holy Mosques King Abdullah bin Abdulaziz Program for Charity Works (KAAP)" has a noble mission: providing education, health, and development services in more than 15 countries through an effective partnership with the Islamic Development Bank Group (IsDBG) as a project execution and supervision party. This has made a significant impact in the concerned communities and has helped them achieve quantum leaps towards better health, education, economic, and social conditions.
The program is always seeking to further its strategies and endeavors by employing best practices that ensure the sustainability of its accomplishments, so that they continue to be delivered at the highest quality and benefit for the communities in which the program operates."
- HRH Prince Khalid Bin Abdulaziz Al Saud (previous chairman)
- HRH Prince Mutaib Bin Abdulaziz Al Saud (current chairman of the board of trustees)
The KAAP Charity Works Annual Report
This report highlights the scope of our projects, their implementation status, and their impact.