About
The presence of Islamic Development Bank (IsDB) in Malaysia began with the establishment of Regional Office Kuala Lumpur (ROKL), inaugurated in September 1995. Its main function was to facilitate IsDB's operations, expedite project implementation and follow-up; with a view to improve the quality of service delivery to its MC's. ROKL spearheaded the rehabilitation of Aceh, Indonesia during the aftermath of the Tsunami which has caused a major destruction. Construction of orphanage & medical centers, rehabilitation of mosques, wells rehabilitation and purification, and construction of housing units are among the notable projects being delivered. ROKL was also being mandated to manage the rehabilitation of houses and water resources in West Sumatera Indonesia post major earthquake.
The longstanding partnership between Malaysia, as a provider for knowledge and expertise, and the IsDB, as a multilateral development agency promoting cooperation between its MCs, has enabled exchanging Malaysia's successful development experiences with other members of the IsDB. Malaysia is a pioneer MC in supporting the IsDB's flagship technical cooperation program the 'Reverse Linkage' program with several cooperation projects between Malaysia and other MCs were implemented since 2014 under the program. 
Since November 2016, through an initial memorandum of understanding signed between IsDB and the Government of Malaysia, ROKL embarked on a transformation journey from an operational office to a Center of Excellence serving as a gateway between Malaysia and other MCs facilitating the exchange of comprehensive development solutions including know-how, technology, tools, and investments in Islamic Finance, Halal Industry, Science Technology and Innovation, Resources Mobilization and Reverse Linkage. Today, the Center of Excellence has embraced fully its new mandate and positioned itself strategically to deliver compelling value to its clients beyond exchange of knowledge and expertise to creating social and economic impact in a win-win approach.
Focus area
The Center of Excellence's core focus areas are Islamic Finance, Halal Industry and Science Technology and Innovation (STI). Resources Mobilization and Reverse Linkages (technical cooperation) are cross cutting enabling areas.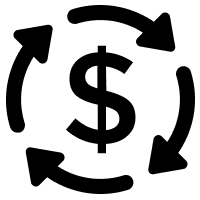 1. Islamic Finance
The Center of Excellence collaborates with Malaysian entities to undertake capacity building initiatives in developing Islamic finance for MCs and non-MCs through but not limited to training, research, dialogues and establishment of specific grants and scholarships. The center of Excellence also looks into developing new innovative Islamic finance products including but not limited to social finance, trade finance and green finance sector;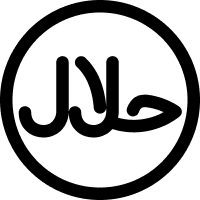 2. Halal Initiatives and Eco-System 
The Center of Excellence capitalizes the services offered by various Halal authorities, industries, practitioners, corporations and other related stakeholders in sharing expertise, knowledge and any other information related or relevant to Halal, with the objective to facilitate the development of Halal initiatives and eco-system in MCs based on Malaysia's  experience. In addition, the Center of Excellence also to promote a cooperation of network to unlock business opportunities in relation to investment and trade among Organisation of Islamic Cooperation ("OIC") and non-OIC countries including for SMEs;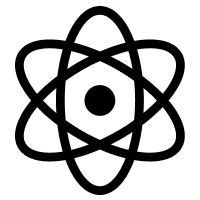 3. Science, Technology and Innovation
The Center of Excellence acts as an STI center for networking, connectivity with local and regional start-ups, venture capitals, non-governmental organisations (NGOs) and relevant governmental bodies. The collaboration between Malaysia and the Centre of Excellence shall serve the common interests of both Parties and contribute to the enhancement of the development of STI aspects in line with the United Nations Sustainable Development Goals (UN SDGs)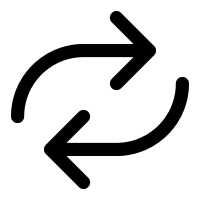 4. Reverse Linkage
The Center of Excellence leverages on Reverse Linkage modality to showcase Malaysian proven technologies, gain market access, establish intra-trade, promote economic development and service capabilities to other MCs. It is also the avenue for relevant Malaysian Ministries, agencies or companies to facilitate in designing and collaborating in identified project for specific industries, sectors or areas to be agreed by MCs involved.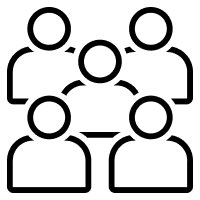 5. Resource Mobilisation
The Center of Excellence facilitates the access for MCs to capital market and financial institutions in Malaysia, bringing together financial institutions in the region to pool developmental funds for Muslim communities around the world and facilitates the issuance of sukuk by IsDB and the MCs in Malaysia.