Center of Excellence - Kuala Lumpur, Malaysia
The purpose of the Center of Excellence is to facilitate comprehensive ecosystem development, value chain integration and market expansion in three main focus areas namely, Islamic Finance and Halal Industry . The Center of Excellence leverages the Reverse Linkage modality and Resources Mobilization as cross-cutting focus areas to enable taping into the expertise and resources of MCs to scale-up the size and impact of its programs. 
Leveraging Malaysia's and other Member Countries' capabilities in these areas, the Center of Excellence facilitates the exchange of comprehensive development solutions including know-how, technology, tools, and investments in these areas while ensuring a win-win approach.
The Center of Excellence is different from research and knowledge sharing centers of excellence. The Center of Excellence focuses on value-creation activities with more emphasis on generating investment opportunities for the private sector as a key driver of economic growth.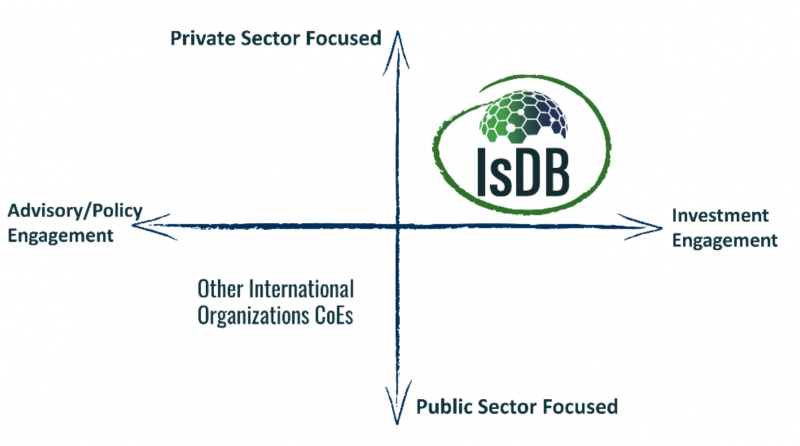 Contact
Suite 1, Level 13
Menara Bank Pembangunan
Jalan Sultan Ismail 50250
Kuala Lumpur Malaysia
Tel: +6032694 6627
Fax:+6032694 6626
Email: klcoe@isdb.org